ADVENTURE GRADES
The grade system is a matrix of terrain difficulty vs speed and experience on trails. It's not exact but should give you a guide of whether a route is suitable and also which speed of group you should select. If you have any doubt please call the office. You will be expected to demonstrate your previous experience in order to establish your eligibility. We think this helps create a team of runners with similar ability which will heighten your enjoyment of the trip and help you achieve your personal goals as well as those of the team.  
DIFFICULTY
Difficulty of the route and ascent per day. Daily ascent in the Chilterns trips does not exceed 500m per day. In the Alps in can be up to 1,500m per day depending on the trip.
PACING
You will be placed in a group that matches your running ability (based on the information you provide). We benchmark individual pacing from road or flat trails over a 10km distance or on our shorter events 5km. These are not the paces of the groups during the events!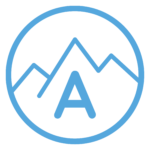 EASY
Easy undulating trails at low levels of elevation and relatively small amounts of cumulative ascent. In the Alps this will be up to around 500m in a day.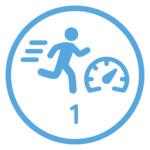 EXPLORER
You usually run 10km in 70-85 mins on the road OR 5km in 45 mins
(11-14 mins / mile or 7-8.5 mins / km)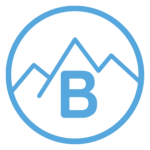 MODERATE
Some steeper sections on trails. Good fitness is required. In the Alps adventures may reach a total cumulative ascent of around 1000m per day.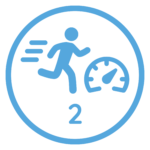 CRUISER
You usually run 10km in 61-70 mins on the road
(10-12 mins / mile or 6-7 mins / km)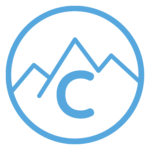 CHALLENGING
Many steep sections with long climbs up hill. Expect long days out of up to 6-8hrs. In the Alps adventures may reach a total cumulative ascent of around 1500m per day.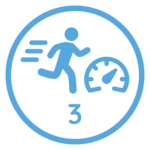 STRIDER
You usually run 10km in 51-60 mins on the road
(8-10 mins / mile or 5-6 mins / km)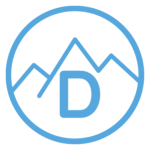 STRENUOUS
Steep mountain trails with passes and anything over 1500m cumulative ascent per day. You need to be in top physical and mental condition and be prepared for long days.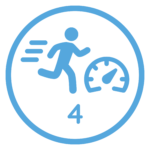 MOUNTAIN GOAT
You usually run 10km in 40-50 mins on the road
(6-8 mins / mile or 4-5 mins / km)
SAFETY WARNING
We don't want to scare you but we do think it's important that you understand the dangers of venturing out onto mountain trails therefore, please read the following: Running in particular in wild or isolated areas carries inherent risk which can lead to injury or possibly death. Some of the paths we run, although popular trekking routes can have steep sided drops, loose gravel and areas of slippery rock. Objective dangers such as weather, rock fall and avalanches are continually taken into the Run Leader's decision making to minimise the impact of these risks, however they cannot be easily predicted or removed as a risk. As a requirement for participating in a Run the Wild holiday in Europe you will be required to obtain sufficient and appropriate insurance, for the UK it's highly recommended but optional. There is more detail about this in the Runner Information area.