LOOKING AFTER OUR FUTURE WILD
At Run the Wild we are passionate about running and nature, ensuring that whilst we get to experience its beauty, we minimise our impact. If we want to 'find our wild' for years to come, then we need to ensure we care for the wild.We believe that through education, we can nurture a long-lasting respect and a desire to care for the natural world. That's why on every run we don't just embrace running, we embrace nature, from geology and geography to wildlife and plants. It's only by understanding the true value, and our place in the ecosystem, that we can truly be passionate about its survival.
WHAT DOES RUN THE WILD DO PRACTICALLY?
It's not just about education, we also understand that we have to adopt environmentally friendly practices at our events, in order to reduce their impact as much as possible.
TRAVEL:
We locate many of our events near train stations or areas which are serviced by public transport links. We advertise more intensely in the local area. All our guides are local to the areas we work in. All of which reduce travel by car. For French trips RtW travel by car in order to reduce air travel. We also facilitate a car sharing program to our events. Head to our community page here on Facebook and use the #travel to let everyone know that you are either offering a lift or need a lift to an event.
LOCAL ENVIRONMENT:
Our events are small, much smaller than races, frequently not exceeding 50. We vary our routes for every event, never repeating the same route in 1 year. We stick to public footpaths. Since all our events are guided, our guides ensure clients are educated about respecting the environment, including leaving no trace. We plog our local area twice a year.
WASTE:
We minimise packaging on our merchandise and shy away from plastic as much as possible, and if we do have to use it, we use a reusable format. Our finisher t-shirts are always fitted to order. Our checkpoints only use reusable cups and feature local, seasonal produce wherever possible. We recycle any waste and compost any left-over food. The finishers medal for the marathon is made of wood and the ribbon, recyclable plastic.
PARTNERS:
We try to work where possible with partners that have strong environmental policies.
Obviously with COVID, ensuring everyone's safety has put more pressure on our policies but we do whatever we can to reduce the environmental impact and review these policies post each event. We look forward to going back to more environmentally friendly practices post-COVID as soon as possible.
MERCHANDISE
At Run the Wild we want to be part of the solution and not contribute to the problem. All of our packaging used for sending merchandise is compostable, reusable or recyclable. Where we can we use compostable materials.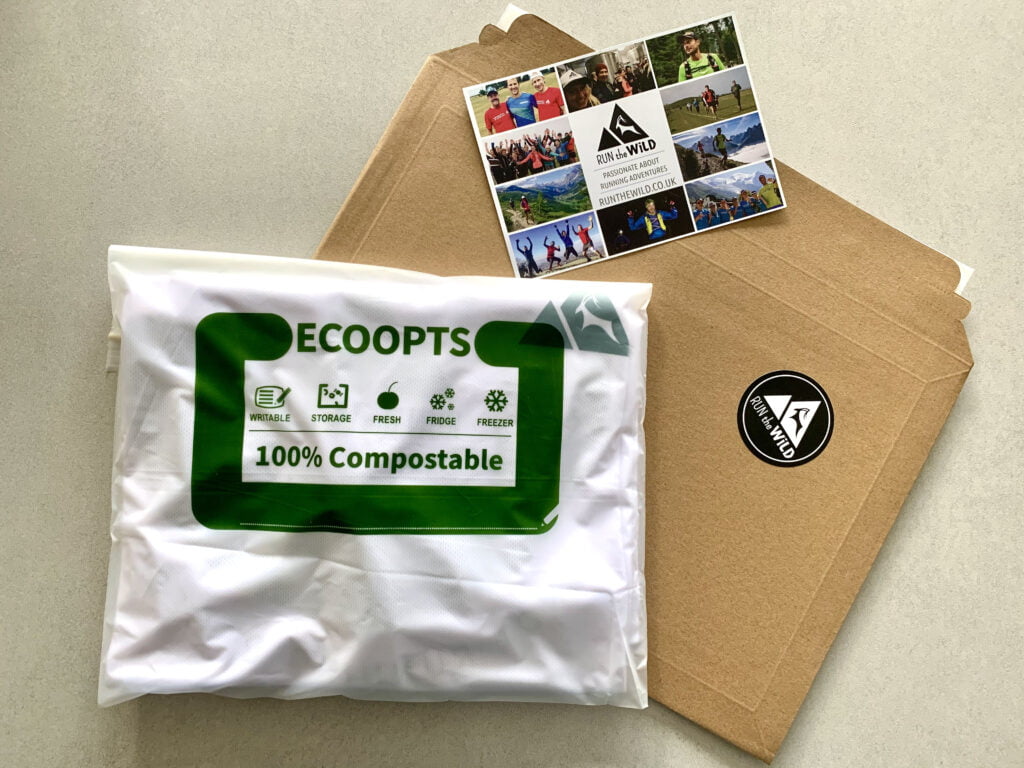 TREES NOT TEES
We're super excited to be supporting the Trees not Tees movement. For some of our events you will receive a fitted t-shirt, however if you prefer you can select to plant a tree instead. Following the event you will receive a certificate with a picture of your tree!